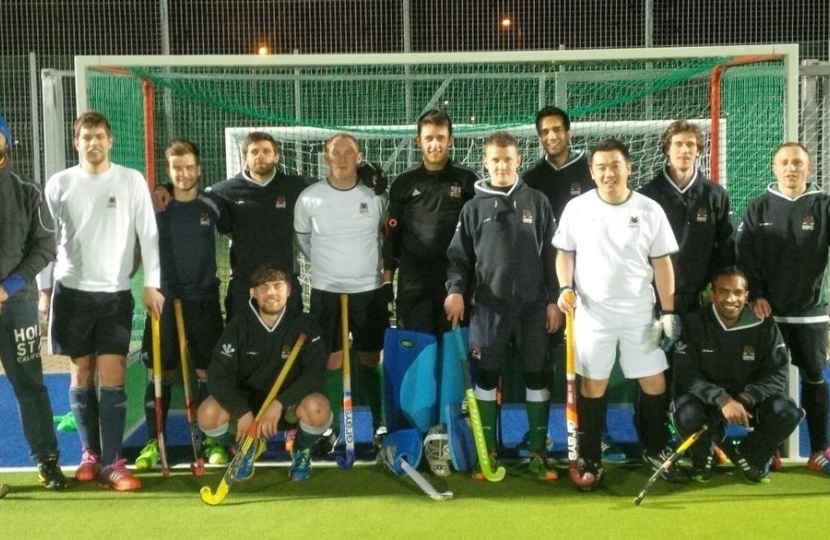 Alan joined Havant Hockey Club's 1st XI for an evening training session at Havant Sixth Form College
Every community across Havant has a unique character and strong community spirit which Alan Mak believes we must protect. Alan loves living locally and he has visited a range of charities and voluntary groups including Leigh Park's Big World Impact and the Emsworth Business Association. As a Christian Alan has spoken to local church groups too. 
A keen sportsman, Alan was guest speaker at this year's Havant Borough Sports Awards, and backs local sports clubs like Havant Hockey Club, Havant Rugby Club and Cycle Hayling as well as our excellent sailing clubs in Langstone, Emsworth and Hayling.
Alan says, "Our local voluntary and community groups strengthen our family life, raise vital funds for good causes, bring communities together, and often transform people's lives. As your MP, I will support them as much as I can."