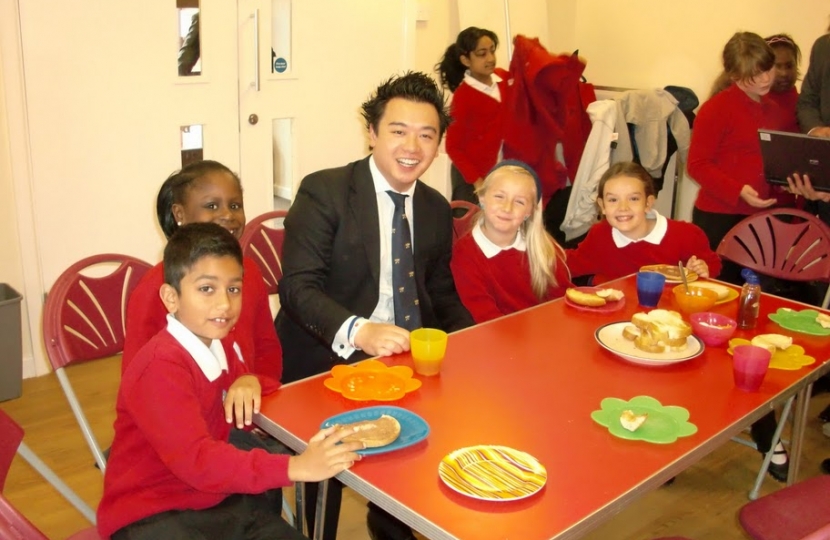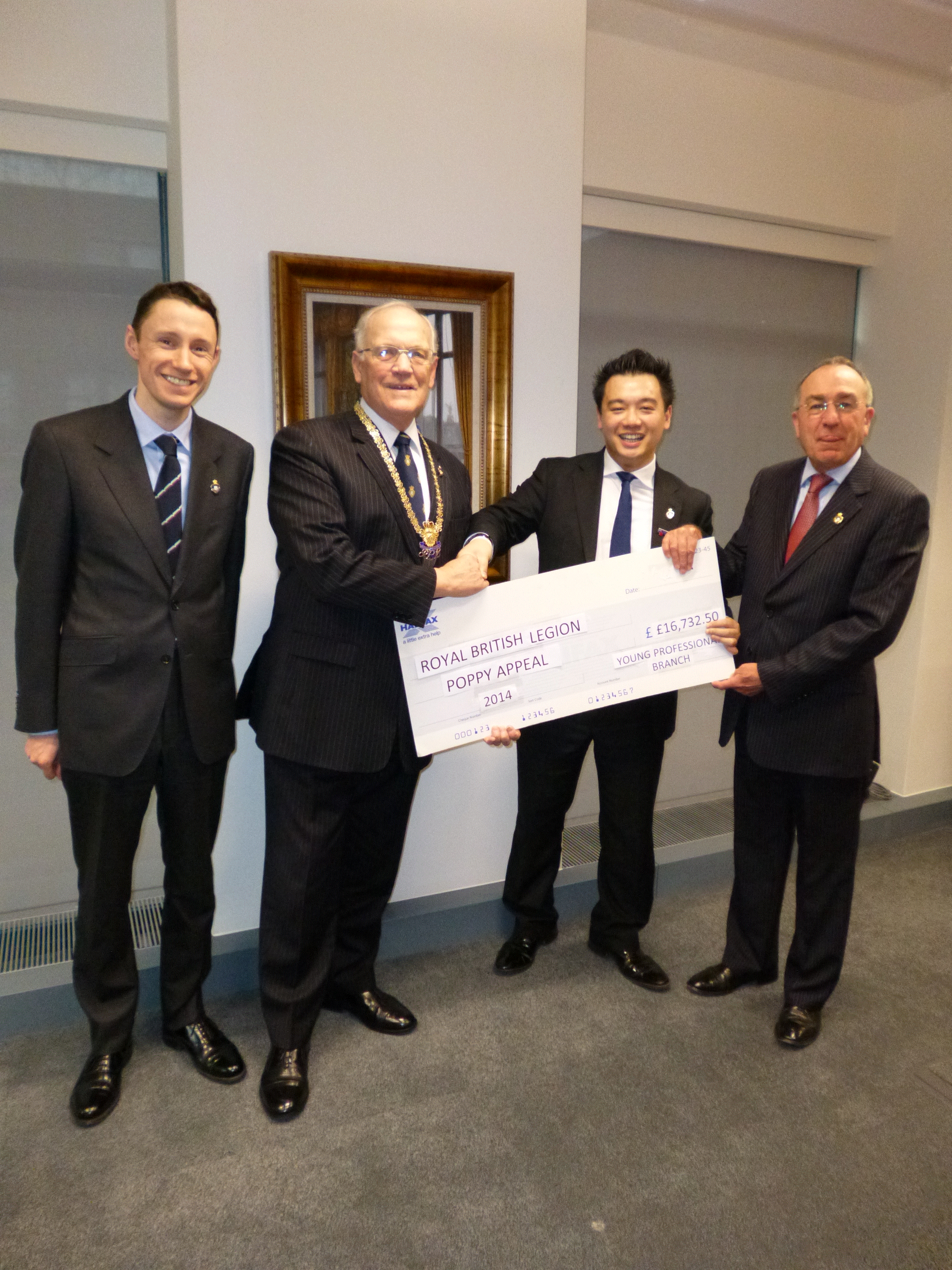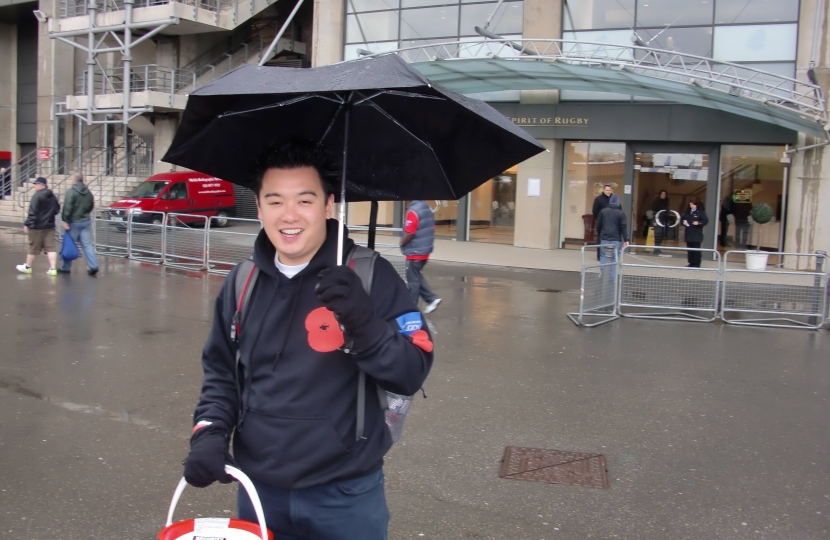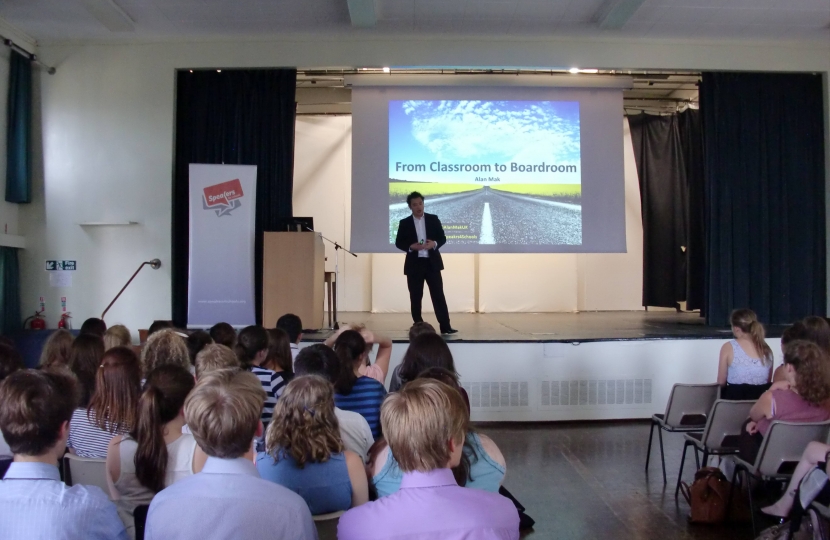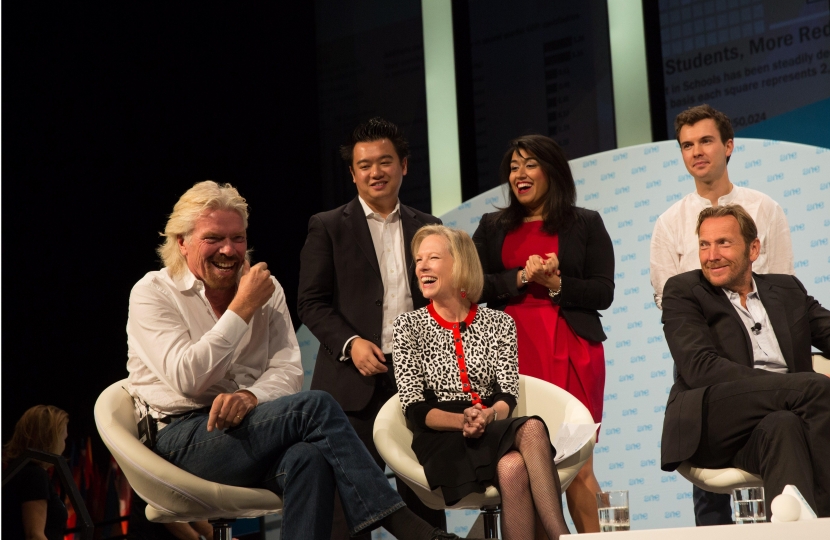 Photo (L-R): Alan with children from a Magic Breakfast club; Alan presents a cheque to the Royal British Legion's National Chairman; Alan speaking for Speakers for Schools; Alan at the One Young World Summit.
I've been fortunate to achieve success through hard work from modest beginnings, and now I am passionate about giving others the same opportunities to realise their potential. For me, being generous with your time and skills is part of being a Conservative and a responsible citizen.
I have contributed to a range of community-focused charities, projects and good causes focused on education, skills, young people and raising aspirations across the UK - and I will bring that experience and caring nature to my work as your MP.  (Please also see important note at the bottom of the page).
Magic Breakfast
I served as a Trustee (2009-2015) and as President & Trustee (2011-2015) of Magic Breakfast, the UK's leading community-based school breakfast club charity which now feeds over 17,000 hungry children in 250 state primary schools across the country every morning. We won the PM's Big Society Award and I was selected to carry the London 2012 Olympic Torch. Magic Breakfast was also 10 Downing Street Charity of the Year in 2013 and in 2014 Michael Gove awarded us funding for 180 new breakfast clubs after our successful campaign against child hunger. Magic Breakfast was part of the Party Conference Social Action programme in 2011 and is supported by David Cameron, Party Co-Chairman Lord Feldman, and London Mayor Boris Johnson, and Michael Gove.
Royal British Legion & Help for Heroes   
Between 2011-2015, I served as Founder & Chairman of the Royal British Legion's Young Professionals' Branch , a network which brings together younger supporters to back our servicemen, military families and veterans across the UK. I have led the growth of the Young Professionals' Branch focusing on recruiting new members and fundraising. We've backed the Poppy Appeal, fundraised, and welcomed a range of speakers including Sir Charlie Mayfield, Chairman of the John Lewis Partnership and former Army Officer. I am also a Friend of the National Memorial Arboretum.  
Over the last few years, I have also fundraised for Help for Heroes by organising a programme of dinners with political speakers, as well as volunteering at other Help for Heroes fundraising events. 
Primary School Governor
Between 2008-2015, I served as an active governor of an inner-city primary school in east London. I visited the school regularly, and I've chaired the curriculum and standards committee, served as a children's reading partner, co-sponsored the school's breakfast club, and help out at the breakfast club when I can. I've also hosted strategy sessions for the headteacher and senior leadership team at my offices, giving them a chance to make plans in peace! I also serve on Cambridge University's Alumni Advisory Board, and arranged a trip to Cambridge for children from my primary school.   
Speakers for Schools & One Young World
I'm a member of Speakers for Schools, the network of "inspirational speakers" for state secondary schools founded by BBC Business Editor Robert Peston. I am also an Ambassador for One Young World, a global youth summit which encourages emerging leaders aged 18-30 to come up with solutions to the world's biggest challenegs from building a sustainable economy to protecting the environment. One Young World is supported by major business and political figures including David Cameron and Bill Clinton.
IMPORTANT NOTE: All the charities, organisations and projects mentioned on this page, and throughout the website, are politically neutral. My involvement with them does not signify, and should not be interpreted as signifying, any endorsement by them, or any of their trustees, staff or volunteers etc, of me as a Conservative campaigner or candidate. I support those organisations myself in an entirely personal and non-political capacity.