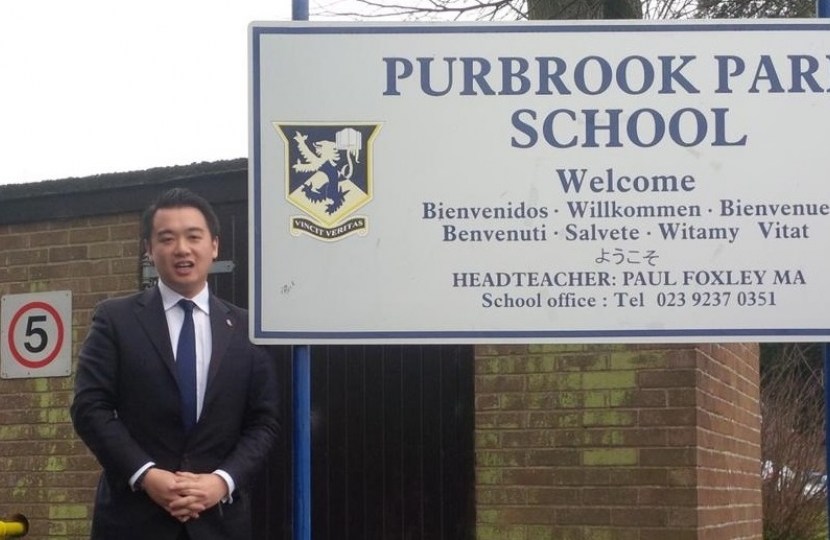 Photo: Alan has visited every secondary school and college in the Havant constituency to meet the head, staff and students to discuss ways he can help them.
Alan Mak MP wants local people to get on in life, not just get by. Alan is leading the campaign to ensure our young people deserve the best start in life, and everyone must have the chance to gain workplace skills.
Conservatives have reformed the school curriculum to focus on core literacy and numeracy skills, whilst investing in science, engineering and technology teaching to equip our young people to win the global race for success & compete in the knowledge economy. 
Alan is a former primary school governor, secondary school careers mentor, Cambridge University Alumni Advisory Board member, and ex-President & Trustee of children's charity Magic Breakfast. He has visited every secondary school in the constituency, and will use his expertise to help local students and schools achieve more.
South Downs College student Joe Speller, 18, from Hayling Island says, "As a first-time voter, I'm inspired by Alan's record of success in the real-world and his experience in education."